There's a rift in the music industry. David Byrne recently spoke out about the lack of transparency from major labels.
Music Streaming and the Digital Dawn
164-billion songs were streamed last year in the US alone. That's 23 songs for every person on earth.
Digital music distribution is changing the way that artists reach fans. And artists are picking up on this.
It's a lot of work to take a track from the first beat to the final mastering step. Shouldn't you be part of those billion streams? Here's how to do it right:
Everything You Need Is Right In Front Of You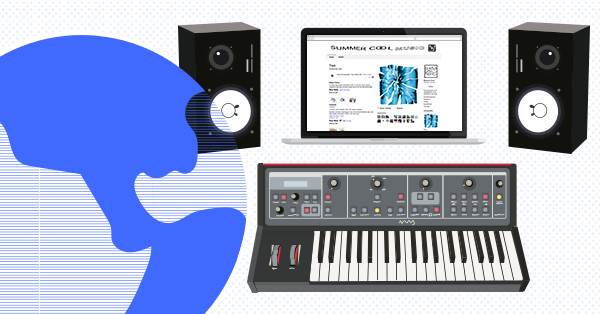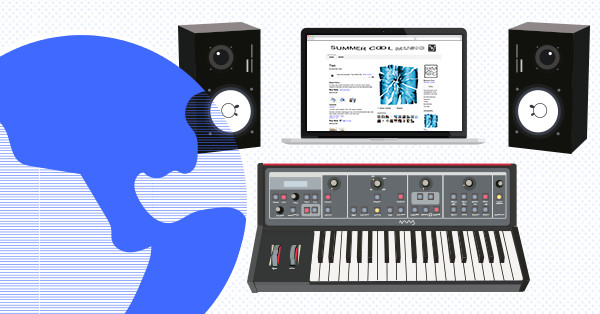 Robert Henke recently said that creating music is as simple as "Grabbing a laptop, any kind of audio software, and some headphones and you are good to go."
But while it's easy to make tunes galore these days, getting them heard is a bit more difficult. Making your music available through music distribution is the first step. And doing it yourself has become super simple.
Streaming platforms
You need to get your music online in whichever way makes the most sense for you.
Streaming services like iTunes, Spotify and Pandora won't promote your music for you. But they do give your music promotion efforts an outlet that you can monitor.
Getting on playlists, suggested streams or trending artist charts starts with promotion.
If you're just promoting your music without being on the platforms it gets a lot more difficult to measure the effectiveness of your promotion. So get your music into digital music stores and start monitoring what effect your promotion has on it.
Hang on, sorry… Maybe I'm getting ahead of myself…
How do you get your music onto the platforms? and more importantly, how do you get paid for it?
Let me explain.
Aggregators
Sites like Kami Records distribute your releases for you.
They let you build a release and distribute it to every streaming platform that matters, fast as easy. That means all the major platforms including iTunes, Apple Music, Spotify and Google Play.
It's the new model of distribution and it's simple and accessible for artists of all levels. No more label distribution deals, or middleman fees.
Online music distribution let's you get your music out there so you can start seeing results from your artist promotion—all on your own.
Taking Chances Blueprint
Self promotion is vital in today's music industry. When you first start out it's all you have.
Just look at Chance the Rapper, he's never sold a record in his life. Everything he's ever released has been free. By using mixtape sites like DatPiff, Chance has had major success going it alone.
His most recent mixtape has been downloaded over 2.3 million times.
Through touring and constant creation, Chance has turned himself into a one man powerhouse.
And he did it all without the help of a label—just savvy promotion and self-management. Two things that anyone can do.
Turning Self Promotion Into Plays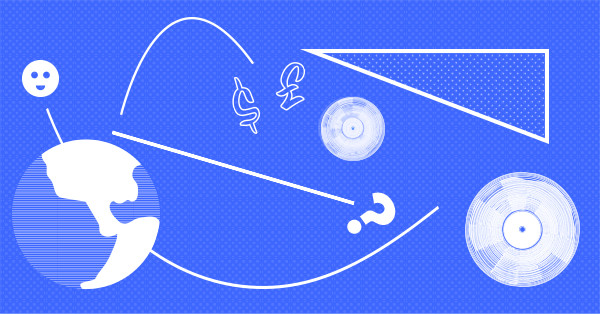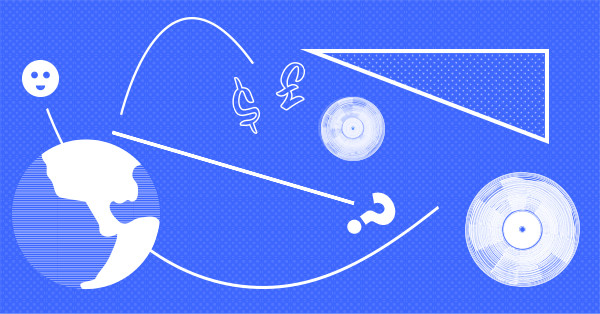 In addition to the bigger digital music stores, there's a few platforms that you can add to your promotional efforts as well.
Having active profiles on each of these platforms will give you outlets that you can control every aspect of. Which is important when you're sharing your music:
YouTube
YouTube is the most popular platform in streaming music. Their streaming music traffic is growing by a staggering 109.2% every year. Those kinds of numbers demand action. Plus it gives you a chance to shoot that music video you've always wanted to make.
SoundCloud
Soundcloud is perfect for getting your music sharable quick. One of the things that SoundCloud does best is making your music blogable. The circulation of your music in online communities is crucial. SoundCloud gives you the sharers edge. shiiiiing.
Bandcamp
Bandcamp caters to anyone looking for an artists-first approach to sharing music physically and digitally. They even reward you for selling a lot! For digital releases Bandcamp takes 15%. But as soon as you're making $5000 per month, it goes down to 10%. So the more you make the less they take. That's like the bank giving you money just because your account got so fat. cha-ching.
The platforms are there. All it takes is sweat equity and sweet sweet music. And you can do it all without a label.
It's ok to want a label. The right label can do wonders for an artist's profile.
But with everything available to artists these days one thing is clear: you certainly don't need a label.