Everything no FEE. We will take 15% of your revenue. You have a lot – we have a lot, you have a little – we have little. A Win-Win relationship is mutually beneficial.
Music Distribution – So you can focus on making great music.

Video Distribution – Distribute your music videos to Apple Music

Marketing – Building sustainable audiences.

Business Intelligence – Kami Records sophisticated suite of monthly and daily analytics

Rights Management – Register your compositions and songs to receive your royalties.

Video Network – Kami Records is the fastest growing Music Video Network in the world
Music Distribution every stream, every cover, every radio spin; no matter where your original music is being played, you deserve your royalties. Kami Records has direct memberships with rights collection agencies from around the world to make sure you get paid faster than ever before.
Digital music distribution is regarded as the future of music recording. Distributing music online helps to expand the audience of singers on a global scale. Music distribution through the internet has been viewed as a promising way for young [...]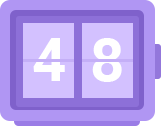 "Self-publish your music on streaming sites like Spotify in under 48hrs (or schedule a future release), then to 100's of other stores shortly after, all in a few clicks."
"Self-publishing has never been easier. We've overhauled the user experience to be extremely intuitive and EASY to use. Upload and distribute in under 5 minutes!"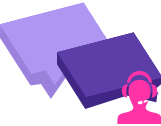 "Our support staff are trained professionals that are also musicians, so they get it. If you have any issues, we're here to help and get your issue resovled in no time."