Not sure how to start a song?It's easy to feel lost and uninspired with your songwriting sometimes.Staring at a blank page or empty DAW .
But it's not as awful as it seems. Remember, when it comes to songwriting  and music production there's no wrong answers. You just have to pick the right starting point and commit!
So to get you started on starting here are 7 places to focus your opening energy to beat your creative blocks:
1. Start with a tone
Getting a great tone on your synth or guitar rig can be really inspiring.
Tones help to inform the vibe of your track. The right tone brings a mood into focus and helps you generate ideas to flesh it out.
So try something with your gear you've never done before:
Put your effects pedals or effects plugins in a different order
Edit an especially weird preset on your synth
Or try a bizarre recording experiment
Once you've found the right tone, let its mood or color inform your next steps. The other elements of your song should start to take shape—all from one inspiring tone.
2. Start with a structure
Sometimes you need a map to get where you're trying to go. Songwriting is no different.
Try starting with a plan of how you want to construct your song. A plan will help you see the scope of your song before you even start.
Deciding upfront if you want a verse-chorus-verse pop song or a long-form drone piece can make getting started less intimidating.
After you make your initial plan, remember to be adaptive to the direction your song starts to take. There's nothing wrong with taking a shortcut or opting for the scenic route if something is working.
No matter how you end up at the finish line, starting with a plan will give you some helpful creative road signs before you even start.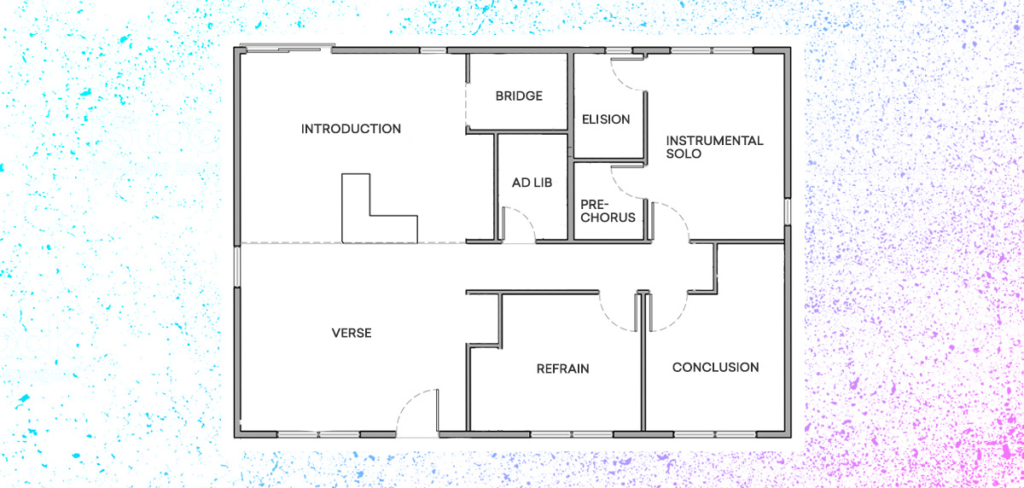 3. Start with a hook
Starting with a vocal melody that's catchy and singable on its own will give you a strong focal point to build your song around.
Some genres put more emphasis on a vocal hook than others, but it's a valid way to start for a lot of styles.
Even if you're not a vocalist, singing is a basic way to connect with your music. Try singing or humming along to see if you can catch a hook for your track.
Hooks don't always come automatically when you decide to turn them on, but they can pop into your head at the weirdest times. Save these ideas if you can and come back to them for starting points.
4. Start with a groove
Starting with a groove is a great way to define the overall feel of a track before you start.
Try laying down a drum groove in your DAW, or use a looper pedal to create a rhythmic pulse with your instrument of choice. Drum loop samples can work as well.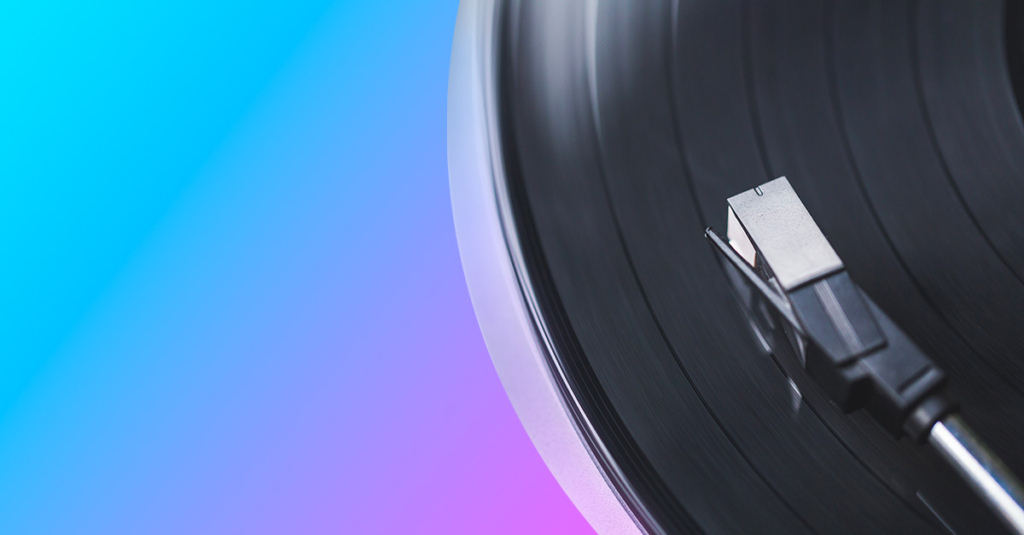 Think of it like a more musical click track to get you going. Try out some new meters or polyrhythms to expand your groove library.
It can be easier to come up with a melody by improvising over chords than to just pull one out of the air.
They don't even need to end up in the final version of your song either. Just let them be a starting guide.
5. Start with the harmony
Chord progressions are the backbone of your songs. Developing your chord progressions early can help you solve structural issues up front.
Starting with the harmony will give you a contextual canvas to experiment with the other elements. It can be easier to come up with a melody by improvising over chords than to just pull one out of the air.
Not sure how to start creating your own chord progressions? Check out our chord progressions guide.
Listen to how different chords compliment each other as you mix and match. You don't have to play by the rules either—chords are more like starting points anyway.
Experiment with some odd progressions to get yourself started. If it sounds good, it is good!
6. Start with a lyric
Sometimes the whole mood of a song can come from one line. Don't worry if you get a great lyric before you have a song to go with it.
Getting a lyric first can help you find a more natural-sounding text setting for your song.
Start with a phrase and craft a melody to best match your words. It can be a good starting point for helping the other elements emerge.
7. Start with a riff
A short, memorable melodic figure can play a huge role in your songs. A riff can evolve into a lead, a bassline or a vocal.
Use a strong riff to start your song with a built-in identity.
Riffs cast a pretty big shadow in music history for a reason. A good riff can be all a song needs to get started.
Try playing around with single note lines on your instrument. The best riffs feel as good to play as they sound, so go with your gut.
Break Through the Startosphere
Starting a track doesn't have to be scary. Inspiration can come from so many places.
Experiment with these different starting points to discover their effect on your own creativity.
Don't stress about writing a chord progression if you'd rather just riff or tweak knobs.
Different approaches lead to different songs. You just need to find the one that matches your vibe in the moment.
Now that you have a few ideas to kickstart your next session, get back to enjoying the endless possibilities of starting a new song.