UNIIQU3 a.k.a Cherise Gary is a producer, rapper, and singer. This Newark native has become one of the key ambassadors of the global Jersey Club explosion.
"I don't really follow production trends. I want to sound like myself." UNIIQU3 talks about inspiration.
For the unfamiliar, Jersey Club music has roots in Baltimore club of the early 2000s—blended with house, juke and R&B influences.
The rhythm is driven by a heavy broken kick pattern layered with energetic vocal samples. The tempo is around a swooping 135-145 BPM.
UNIIQU3 has since delivered Newark's sound to the world. She's been playing all over the world, working with artists like Brenmar, Baauer, and Diplo. Last year she played a bumping Boiler Room set. Resident Advisor and BBC Radio 1 have showcased her mixes.
What's keeping her fire burning bright? "I just wanna do me—make music and help other people like me do cool shit. The hope is that one day the world could become a better place."
The multi-talented UNIIQU3 tells us how inspiration shapes her production process and how she gets things done.
How do you define inspiration?
Inspiration comes in many different forms for me. I could be experiencing something good or bad. Sometimes it could be just an item or person. It all depends.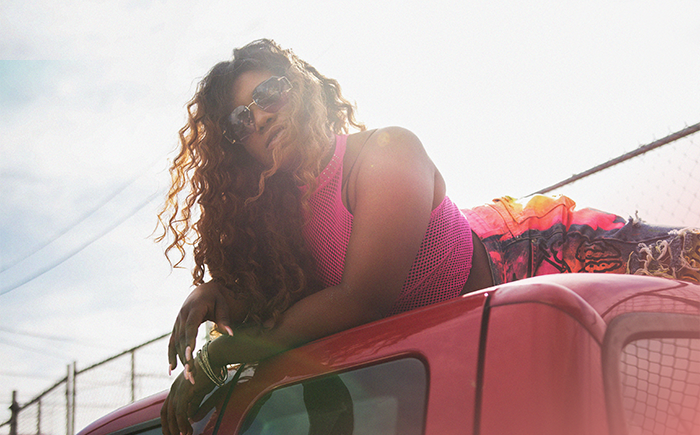 Where does inspiration come into play in your production process?
I really have to love what I'm working on.
When it comes to remixes, it's usually the beat or the lyrics that really stand out to me. That's what will make me want to start the production process.
When I'm working on originals I'll play some of my favourite songs before I start on something or record loose vocals to start off the process.
Sometimes I have way more inspiration to produce a massive amount of music and sometimes I don't. I never force it anymore.
As I've been growing as a producer I've came to realize not everything I start may see the light of day—and that's okay.
What are 5 things you draw inspiration from and how do they help you make music?
I love going to concerts, standing in the middle of the crowds in the pit so I can take in the full musical and visual experience.
So far my favorite acts that I've saw this summer was Cashmere Cat, MikeQ and and Kučka.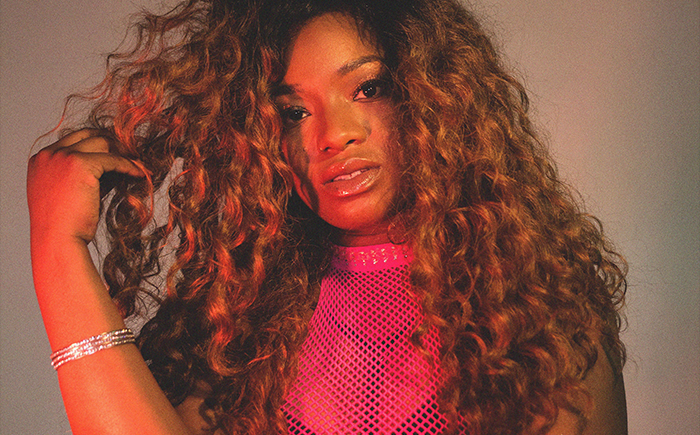 What are the production tools and techniques you currently find most inspiring?
I still use my laptop. I produce on Ableton, which I'm fairly new to. Sometimes I'll use my piano keyboard. I don't really follow production trends because I want to sound like myself. I do plan on getting an MPC so I can feel the music instead of programming everything in with a mouse.
For your latest release "Trunk" on Nina Las Vegas's label NLV Records, you collaborated with another Jersey Club star—the producer DJ YungKiidd. How does collaboration work for your inspiration?
Usually when I collaborate I'll send a ZIP back and forth, if I can't physically be in the studio with the person I'm working on the track with.
The collaborator and I would usually just feed off each other's energy—which is the best.
Sometime's I'll send over vocal ideas to the other producer and have them start on something and I'll finish it off. No routine process for me. I hate routines!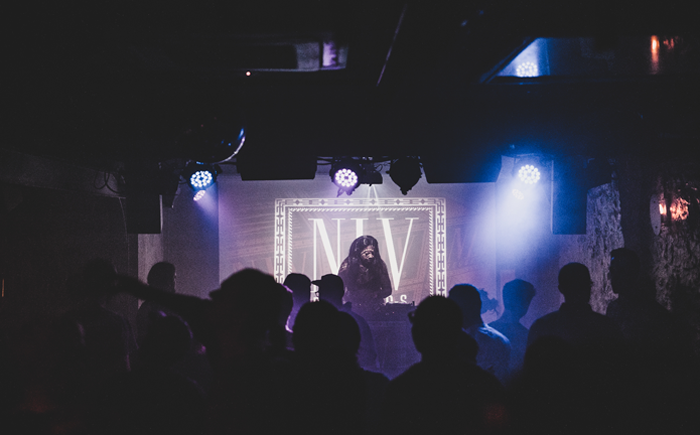 What are 5 tips you could give someone if they have a creative block in music?
Do a remix
Listen to your previous releases
Collaborate with another producer
Watch DJ sets from people you admire
Workout to your music, and music similar to you. ( You'll be doing something good for your body and you'll get so amped from the mix!)
Do you work best with limitless possibilities or within a set frame?
I usually set up a time frame. I'm realistic and I don't like to waste my time. I'm my biggest critic, so sometimes I'll sit on a track way longer than I want to—but I know when it's time to get shit done. I usually set weekly "to do's" then a list of things I wish to accomplish before the end of each month. It reminds me of my priorities.