Bedroom to mixing board in 30-seconds flat. The life-style of SykSense and Ducko Mcfli of The FAM. These dudes are incredible. They literally sleep in the rooms they make music from, and it's paid off.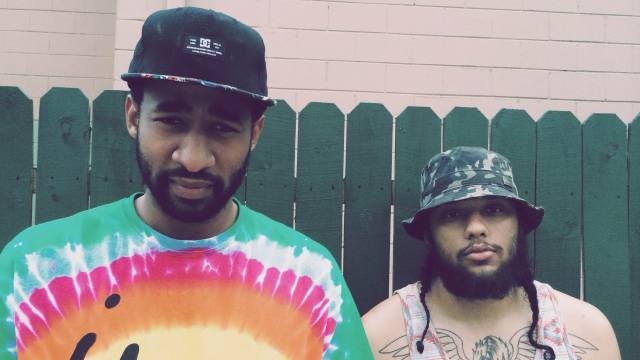 In the last couple years they've co-produced numerous tracks for Drake (Including Know Yourself, 6 God and Draft Day) as well as Co-prods with Travi$ Scott, Lil Herb and MikeWillMadeIt to mention a few.
What I love about these guys that they are living proof that heart and hard work can go as far as unlimited budgets in massive studios.
These dudes are so prolific, that at times in their Atlanta home-studio you hear beats being produced from all three bedrooms at once.
We caught up with to get some inside understanding.
You guys are blowing up. Tell us about how you got started producing?
SykSense: Man, I've been making since forever. Before I could sequence, I used to measure loops on my CASIO. My pops would call it noise haha.
My career changed when we went into the battles and met Boi-1da. We met him in a battle. We kicked so much ass that night. We lost though. We came second place. At the end of the battle he took us aside and was like this battle doesn't mean anything. You guys are amazing.
The very next day we both had an email from him with his real name. He just wanted to mess with us. From that point on—like 2010—we've just been rocking ever since.
S: We still send him tracks from time to time. It kind of goes like we send him some material, he messes with it and then he'll send it to Drake or whoever and it just goes from there.
What's your process for producing music?
S: I use FL Studio. The process is different from producer to producer and even from last year to this year. I dunno my process is whatever sound I hear. I run off that sound, be that a synth or high hat. Most of my shit started out with crazy loops.
What are your thoughts on Kami Records? How did you find us?
S: Ducko turned me onto Kami Records. He is my roommate. He turned me onto it and I was like:
"I need that love right here".
Ducko: I've been telling everyone about this! I ran a couple beats through it. It really opens it up.
S: Kami Records is gonna be that thing that makes everybody sound good.
D: When you put a file in that's not right. It tells you. That's dope. It gives you guidelines and teaches you.
I'd like to run individual sounds through it. That single hit, that single snare, that single hi-hat. Then I mix the track and then bring it back in. That's something we just can't do without it. Even with MikeWIllMadeIt or Boi-1da.
S: It opens up a door that wasn't open for in-home producers.
When people finally catch on, they'll be like yeah, this is real. It's going to take music to another level.
That's amazing, thanks for saying that. It makes the hard work worth it!
S: It's greatly appreciated. When I first heard of it from Ducko and saw how excited he was about it and was like this is next thing in music, I was like sign me up.
How did you get hooked up with Drake?
S: We met Drake through Boi-1da, his relationship to Drake is so tight. We already knew—we all produce—so if we produce something good, he's going to show him. We were like: 'damn, we could get a Drake placement'. When that happened, it didn't seem real.
What are you working on now? What's up for 2016?
S: Right now I'm working with Bryson Tiller. He's coming out with an EP called Trap Soul. I'm also on Meek Mill's new album and he actually put Rick Ross on it.
Just cooking all the time, getting ready for 2016. Everyday I produce. As soon as I get up. Me Ducko both have the same setup and it's just like a big house of music.
You two are originally from Nashville. Tell me about the scene in Atlanta? How'd you end up there?
S: We settled in Atlanta because of our management and musical situation. We moved here to create like we do. We've lived in Nashville all our lives until last year. Atlanta is home base now though.
If you could give one piece of advice to up and coming producers, what would be it?
S: One piece of advice: learn your DAW. Whatever you're more comfortable with. Find your absolute comfort and then just make music.
How do you think Kami Records is going to change the game for bedroom producers?
D: Anything you hear from me. It came out of this house as is. [Kami Records] is just another tool for me to be able to go and present a product. When I go to Warner Chappell and I'm like: 'I have this project it's produced, it's mixed and mastered', when I go to get that budget it's like: 'cool, everything is already done'.
D: It's one of those things that you almost don't want to tell nobody but you have to tell everybody 'cause it's just that exciting.
S: When I first heard Kami Records, I was like what kind of genius came up with this?, what the hell is going on?
Genius indeed! Thanks to Syk and Ducko for the interview!
Feature image credit: The Source