If you are anything like me, you've lost months worth of time scrolling through Craigslist, Kijiji and Ebay searching for inspiration in tiny thumbnails of various gear.
The good news is there is a new player on the gear scene. The bad news is they're good. Real good.
Whether it's a healthy practice or not is a whole other discussion.
I've put together my top 10 inspirational weirdness found on Reverb.com. Guaranteed that if I bought all this stuff I'd make the record I've always dreamed of. Right guys?
Akai MPC 2000XL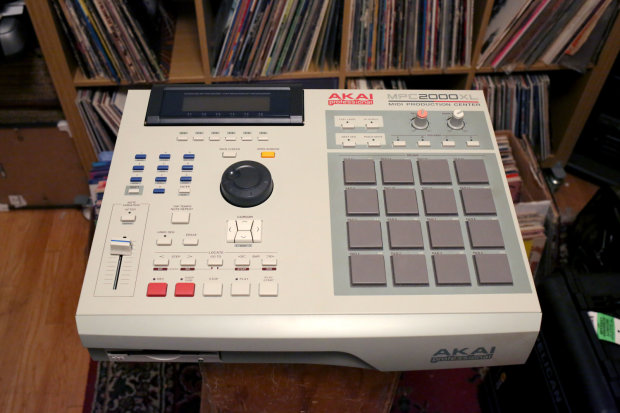 Seriously, one of the most important pieces of gear in the history of music. Without it Hip Hop and Electronic music would basically not exist. Advancements in computer technology and controllers have still haven't surpassed the usefulness and feel of this bad boy.
Electro Voice RE20 microphone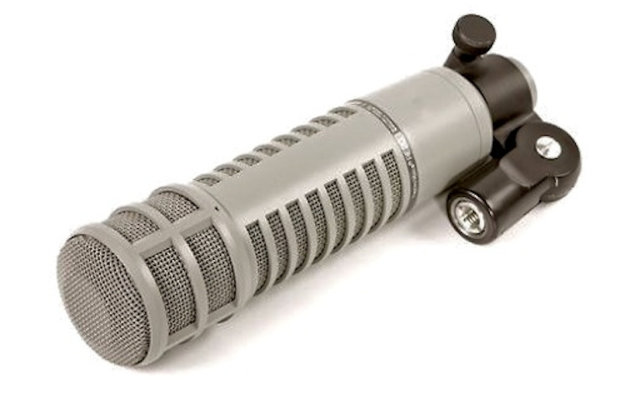 An industry standard. Great for bands, broadcasters and podcasters alike. Has its own built in pop filter. This mic is a total workhorse and is very forgiving. Built so that you sound the same no matter where you are placed around the mic.
Arp Odyssey 2800 1972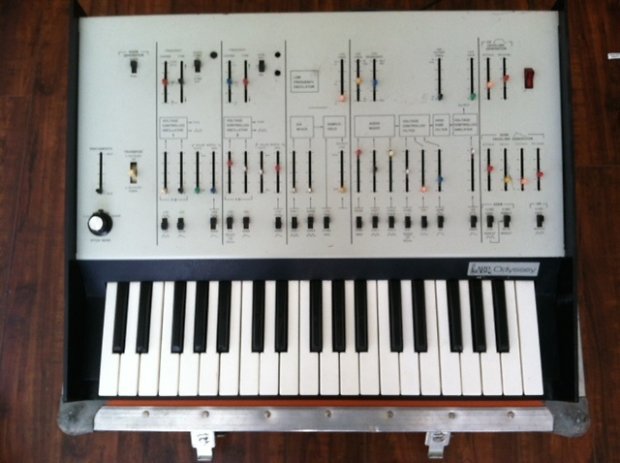 Who hasn't dreamed of owning one of these? You too can join the ARP legacy along with Nine Inch Nails, DEVO, Jean-Luc Ponty, R.E.M. and Herbie Hancock…
 Ludwig Vistalite 10 piece set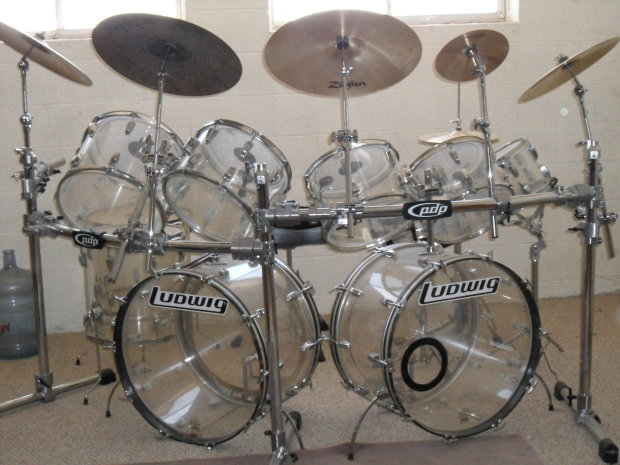 How cool are transparent drums? Just don't forget to wear pants. Obviously these guys are perfect for heavy metal, plus you can change around the set-up depending on your mood.
Dan Armstrong Orange Squeezer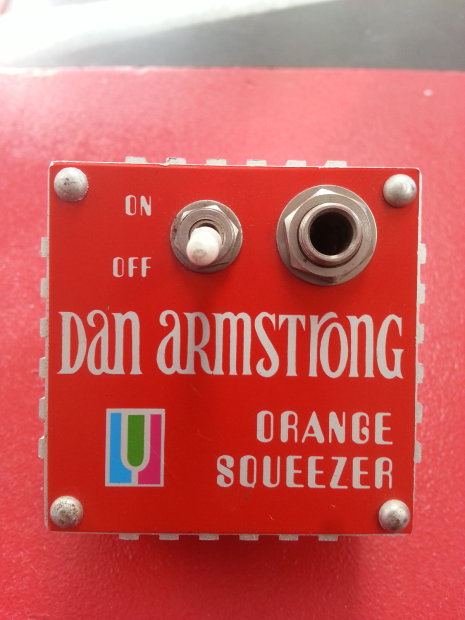 Legendary, nothing less. This puppy offers a seriously smooth compression. Steely Dan, Doobie Brothers and many others have used this iconic pedal.  Would probably sound awesome on just about anything you put through it.
Roland RE-301 Chorus Echo 70s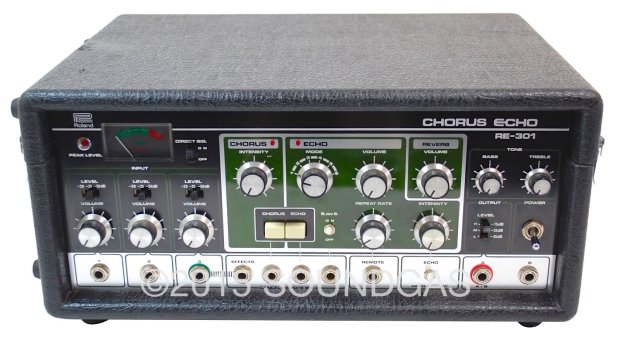 There's nothing better than the sound of tape loops swimming around in a big box with tons of knobs. The Space Echo is infamous and a must have in any studio. Excellent for making experimental sounds.
Vintage Moog Micromoog Analog Synthesizer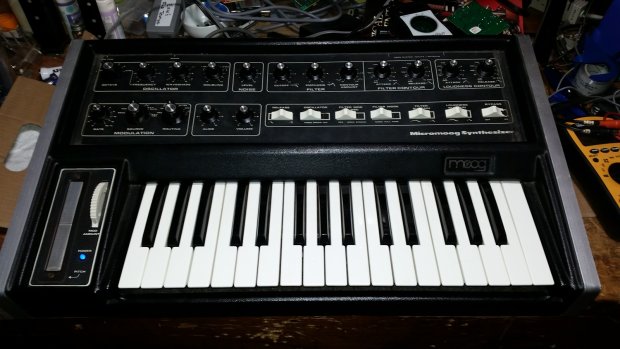 Ever wanted a Minimoog but had an uncooperative budget? Preach. That being said, this can be a (relatively) inexpensive alternative. This little machine packs a punch, AND you can run external sounds through the filters. Not to overlook the ribbon controller.
Technic SL-1200MK2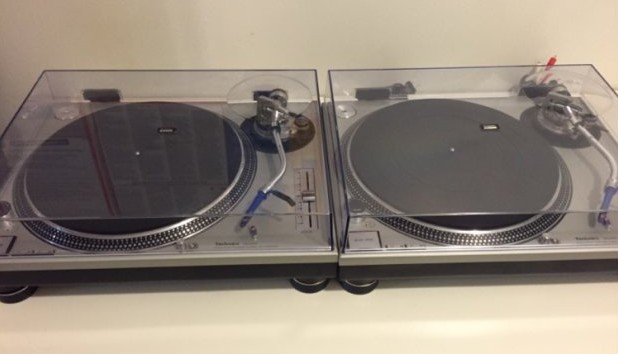 If you're into DJing, chances are you've dreamed of owning a pair of these. Not only have these defined Hip Hop's Golden Age, they're some of the most durable turntables ever made. Perfect for your house, a party — and your house party.
American Fender Precision 1978 USA Black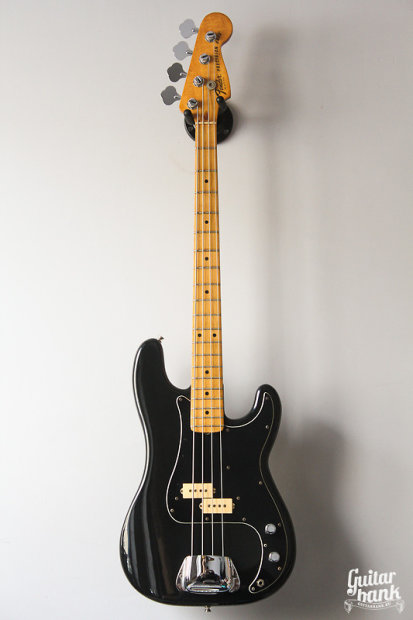 Probably the most recorded instrument ever. This bass is an inescapable staple but all you really need to know is that it's "gorgeous, that's it".
Moog Taurus I 1975 Black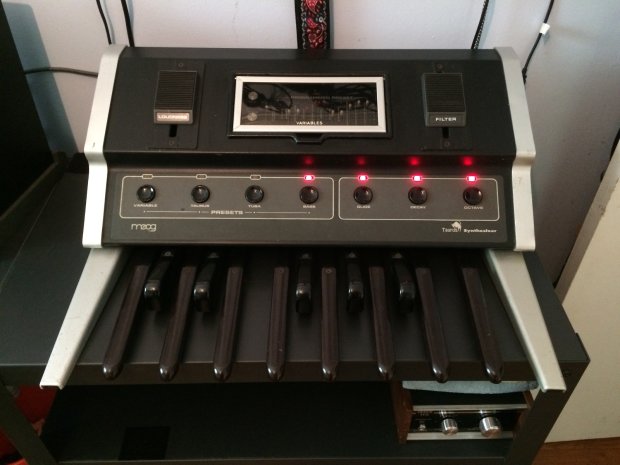 1/3 of what would have been called the Constellation (intended to be paired with the Apollo and the never released Lyra). This bass pedal synthesizer sounds amazing. Not to mention that you would be following in the footsteps (literally) of U2, and Genesis. James Blake even re-popularized this guy recently.
Roland Tr 808 drummachine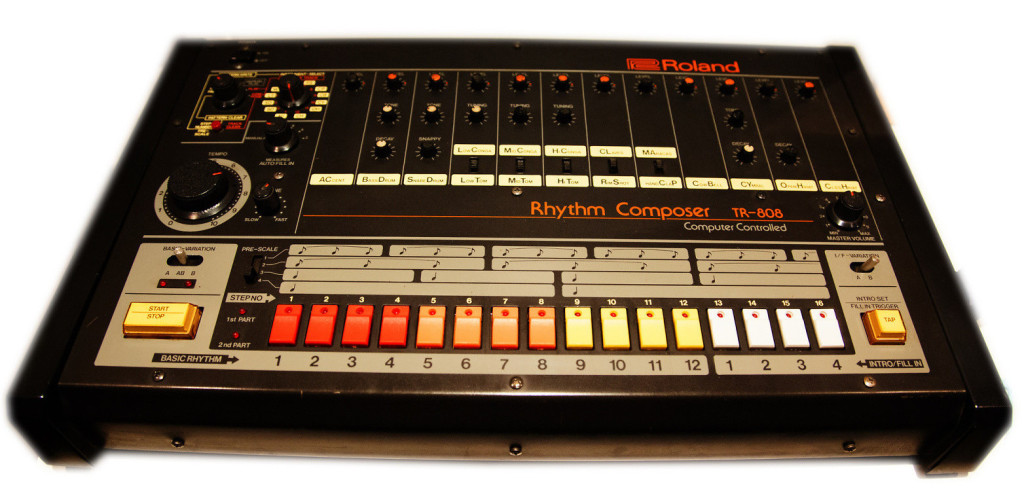 Does this really need an explanation? Originator of the most popular kick sound ever. The world is in love with this machine. I guess Kanye was right, it's all about 808s and Heartbreaks.
Have a peruse through the site and let us know what you find out there.