There's one thing all good parties have in common. Great sound. From the quality of the audio format to the speakers, everything matters.
The sound system is the centerpiece of the party. It not only makes the experience more immersive and physically intense. It also prevents your brain and ears from getting tired or even destroyed by the music.
For a while club owners stopped caring—spending more on the bar or lighting rigs than the sound. But great sound matters again. It's making a huge comeback.
High-quality sound for music has become more accessible then ever through innovations in mastering and home recording. So sound system culture has had to evolve to keep up.
The old schoolers know all about this: subcultures from reggae to disco to drum 'n' bass have obsessed about the quality of their sound systems for decades.
There's a handful of sound systems out there that changed the way we experience music.
You try to achieve the best possible sound for your own tracks right? So you should know how they're getting played too. Knowledge about playback situations is a valuable tool in the studio.
So get you started here's the 8 most iconic sound systems in the world and why they matter.
1. Rosner Custom Sound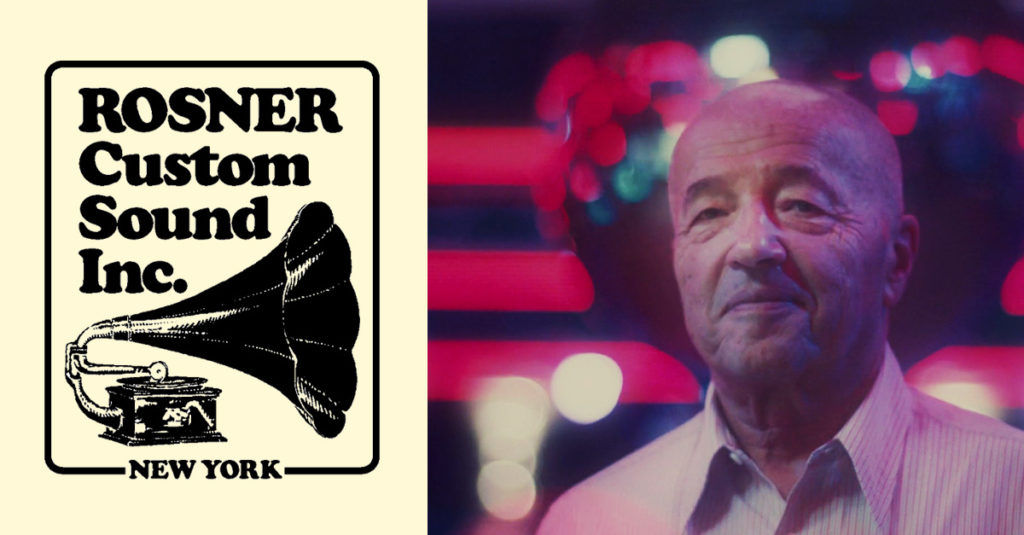 Alex Rosner studied engineering but had a strong love for all things hi-fi, which lead him to start building sound systems in 1959.
Rosner Custom Sound is all about reliability. Each sound system has several amps in case one of them fails—a novel idea back then. "I must have built about 400 systems, and not one of these systems ever failed completely" said Alex Rosner.
Rosner also developed an early mixer prototype that inspired the Bozak CMA-10-2DL, the first commercially available DJ mixer.
His custom sound systems were made famous by David Mancuso's legendary New York City venue, The Loft. Mancuso's Loft is the cradle of modern dance music—it was the most famous party of the 1970s New York.
Rosner set up a custom sound system with Klipschorn speakers. Mancuso also had Rosner build a groundbreaking setup: four tweeters above the crowd each facing one of the cardinal points: north, south, east and west. This was later imitated by many clubs for its immersive quality.
What's special about Rosner sound systems: it's an audiophile's sound—detailed, polished and clear. As Mancuso put it: "Loud is good, but there's this thing called too damn loud."
Clubs that had Rosner sound systems: Copacabana, Directoire, the Ginza, the Limelight, Max's Kansas City, and more.
2. Long Sound systems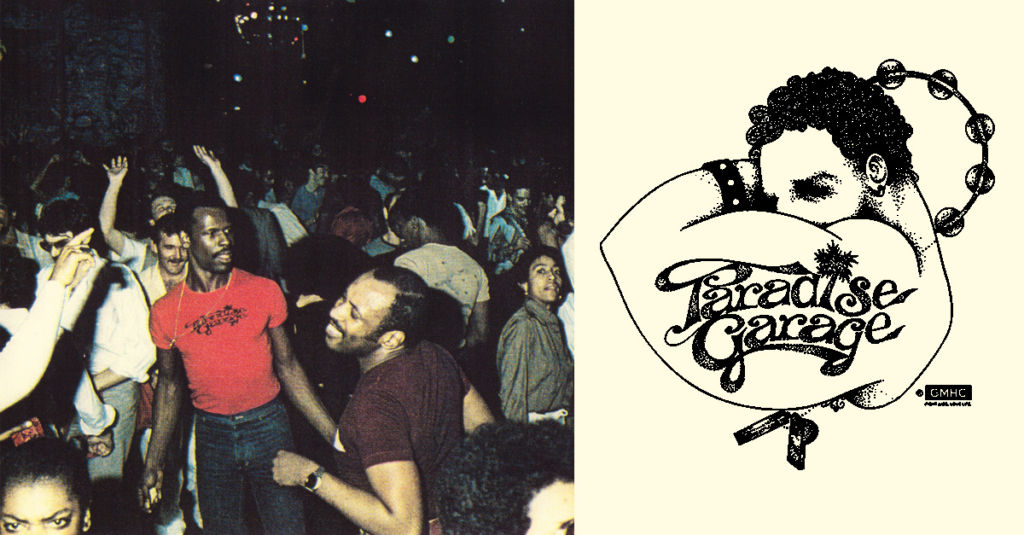 Richard Long started out working under Alex Rosner. But eventually, the student became the master and Long started his own sound system business.
The Paradise Garage (1977-1987) became Long's business card and playground. This legendary New York club was where Long brought new clients, tested new speaker units, and catered to Larry Levan's sonic fantasies.
Long was a masterful carpenter who built wooden speaker boxes by hand. He also paid special attention to room acoustics, making adjustments as needed.
Justin Berkmann founder of Ministry of Sound best explained it: "Richard Long and Levan were constantly trying to improve it by tuning and retuning. Rather than EQing the system, they EQ'd the room. So they took the whole concept of a sound system and turned it on its head by fitting the room around the sounds rather than the other way."
Only one Long sound system is left in the world and it's at a bumper car arcade in Coney Island.
What's special about Long sound systems: Huge and round bass. Hard-hitting sound. The low frequencies were felt more than heard.
Clubs that had Long sound systems: Paradise Garage, Studio 54, Area, Bonds International Casino, Zanzibar in Newark, The Box and Warehouse in Chicago, the Colosseum in Tel Aviv, Dorian Gray in Frankfurt, and more.
3. Funktion One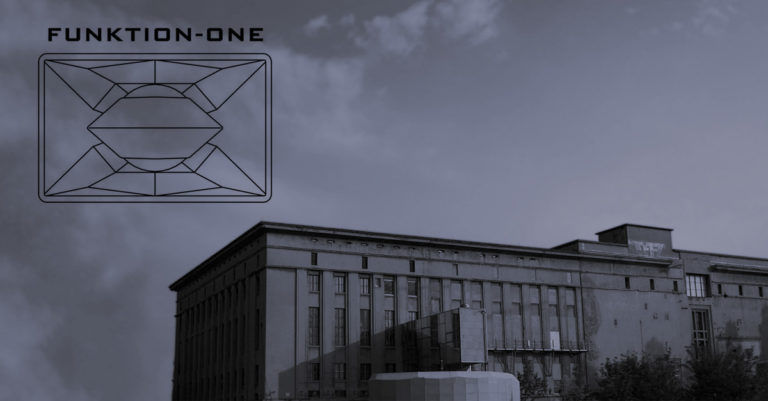 Tony Andrews spent the 70s touring with bands and working on their sound systems. In 1977 he co-founded Turbosound, a sound system rental company who worked with bands such as Pink Floyd.
Soon Turbosound soon started manufacturing their own sound systems. Their TMS3 all-in-one speakerboxes fueled many UK raves in the 90s. But due to some internal disagreements, Tony Andrews left the company and founded Funktion One.
Andrews is a colorful character. His spiritual belief that music is "a vibrant vehicle of new consciousness" infuses his 40 years of technical experience with sound systems.
Funktion One (F1) speakers are recognizable with their axe-shaped heads. F1s are made with paper cones instead of metal compression drivers. Once the system is installed properly, it needs little tweaking.
The club that made F1 so famous is Berghain in Berlin, the holy grail of techno.
What's special about Function One: The sound is powerful, clear and immersive, and you can still hold a conversation. The sound of F1s is smooth and free of distortion for very long periods of time.
Clubs that have Funktion One: Berghain (Berlin), Output (New York City), Smart Bar (Chicago), Lux (Lisbon), Space (Ibiza), and more.
4. Martin Audio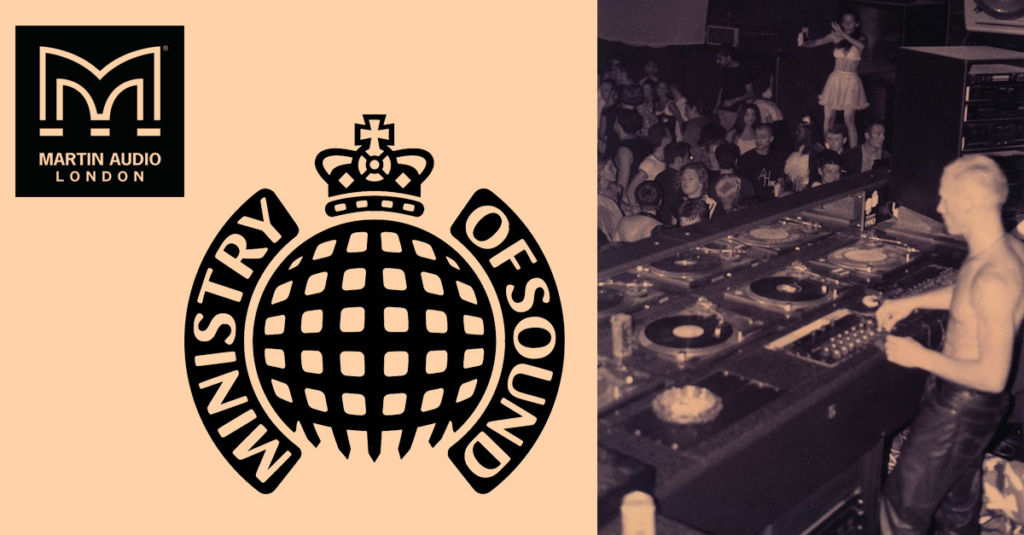 Martin Audio was founded in the UK in 1971 by audio engineer David Martin. They are renowned for festival, arena and club sound systems. Bands like Pink Floyd, The Who and Supertramp have toured with Martin Rigs.
The most notable club to use a Martin sound system is London's famous Ministry of Sound.
When they opened in 1991, £500k out of the total £750k budget was spent on the sound system. While many people thought the founders were crazy, the quality of the sound brought the best DJs and large crowds night after night.
What's special about Martin Audio: the clarity of the sound. At Ministry of Sound the system is "massively over-specced." This allows it to run well under its capacity to avoid any distortion.
Clubs that have it: Ministry of Sound (London), Room One of the former fabric (London), and more.
5. Void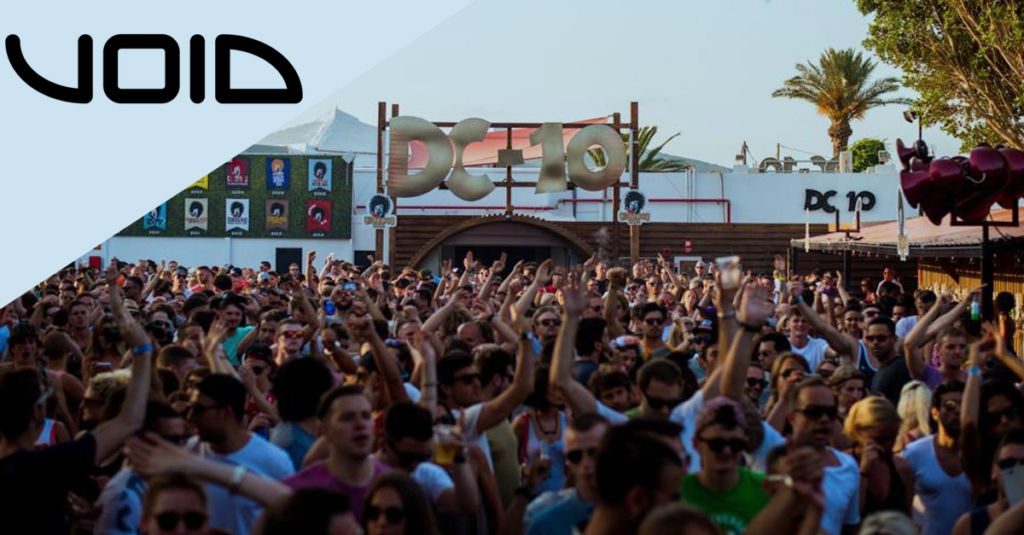 Void Acoustics is a British company founded in 2002 by Rog Mogale.
Void sound systems are recognized for the quality, but also their futuristic-looking design aesthetics. The company customizes the look of their sound systems to match the lavish interior designs of the clubs they work with.
Many clubs on the infamous party island of Ibiza—including Skankeys, DC10, Eden and Ocean Beach—have custom Void systems.
What is special about Void sound systems: their recognizable air horn designs, along with their reliable and high quality sound.
Other Clubs that have it: AIR (Amsterdam), Monarch (San Francisco), Nikki Nightclub (Chicago), Studio 338 (London), Mixmag (Los Angeles), London Lab, and more.
6. Killasan
The Killasan sound system is a legendary wall of speakers. It was the centerpiece for the 'Wax Treatment' dub and reggae parties in Berlin since 2009.
The story of this system is quite extraordinary. It belonged to club owner Naoji Kihira (aka K-Boss), a dancehall and reggae fanatic who organized parties in Osaka, Japan. Killasan was a force behind the popularization of reggae music in Japan. After careful research, Kihira ordered a Jamaican-style custom system from Florida.
During a trip to Berlin in the 90s, Kihira befriended Mark Ernestus and Moritz Von Oswald—founders of the renowned record store Hardwax.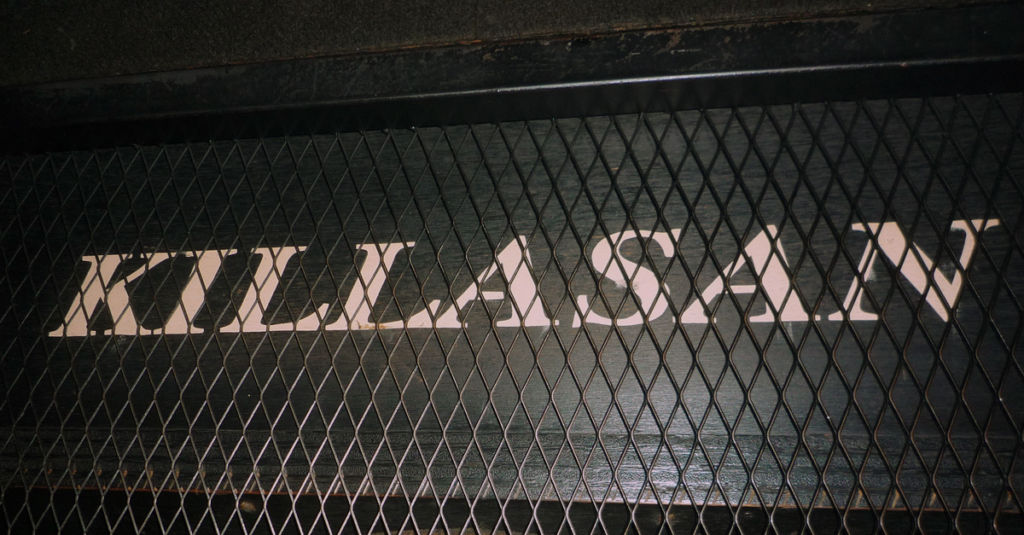 Von Oswald later visited Japan and heard the Killisan for the first time: "When I heard the sound of the system for the first time in Osaka… I was completely blown away. I had never heard the kind of sound outside of Jamaica."
Kihira shipped the Killasan system to Berlin in 2001 for a show that never happened. Since then the sound system has been in Berlin.
In 2009, a new club called Horst Krzbrg housed the Killasan—and Wax Treatment was born.
Horst Krzbrg has since closed, but Wax Treatment lives on in Kiekebusch, an open-air location.
What's special about the Killasan sound system: the sound is smooth and doesn't overemphasize the low-end. It's an impressive centerpiece with speakers from floor to ceiling.
7. Downbeat Sound System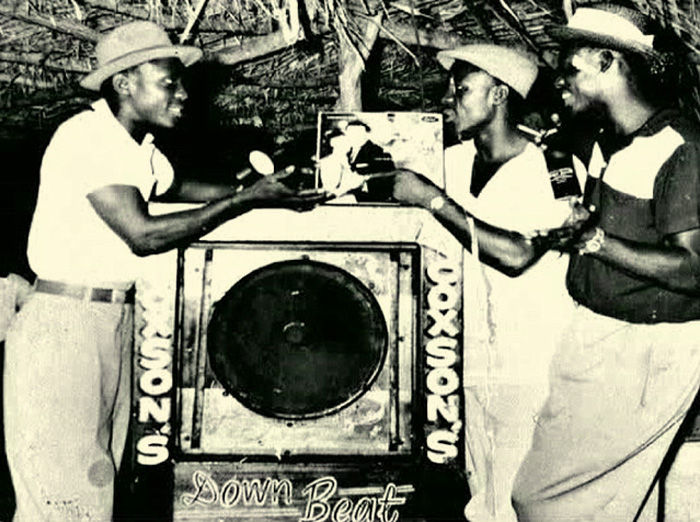 I couldn't write an article about sound systems without mentioning Jamaica.
The concept of a 'sound system'—a collective of DJs, sound engineers and MCs playing reggae and dancehall— originated in Kingston in the 1950s.
The idea was simple: set up a generator, amps, walls of custom speakers and a DJ set up. Then throw a huge block party where DJs play new and exclusive singles— or 'dubplates'.
Sound system culture is an integral part of Jamaica popular culture. With waves of Jamaican diaspora, its impact spread globally. It influenced many genres including hip hop, jungle, dubstep and dub techno.
Tony Screw aka Downbeat the Ruler founded one of the first sound systems in NYC called Downbeat Sound. It launched many dancehall personalities in the 1980s including Sister Nancy, Shine Head and Brigadier Jerry.
What's special about Downbeat: heavy bass in the shape of wall of hand-built speakers.
8. Despacio soundsystem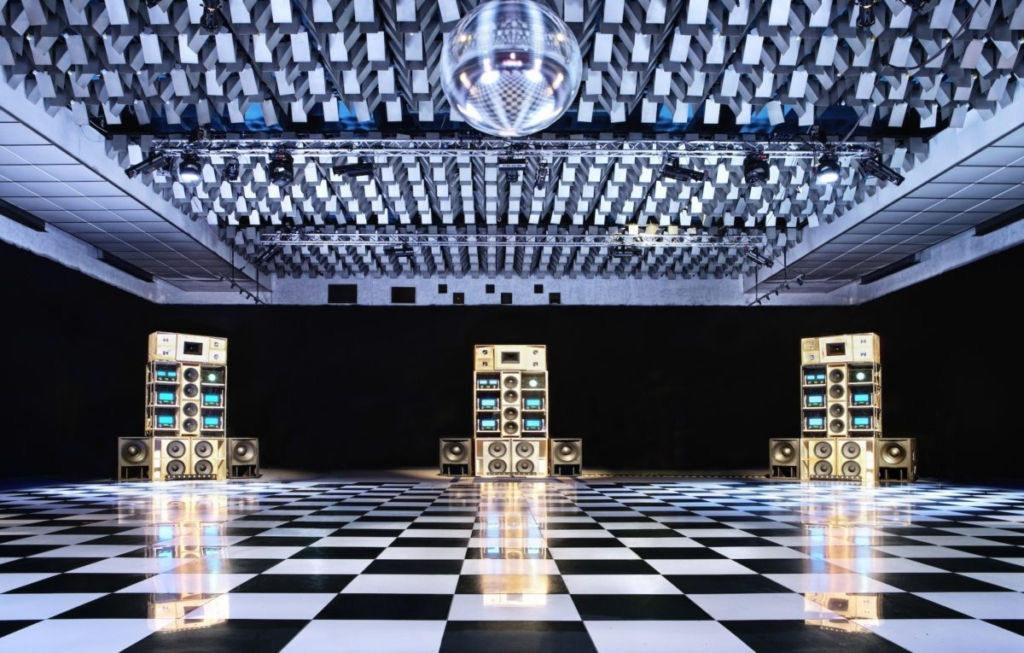 Why should the DJ be the star of the night? What if it was the sound system instead?
This is why James Murphy from LCD Soundsystem teamed up with 2ManyDJs and audio engineer John Klett. Together they built a state of the art audiophile sound system called Despacio.
Inspired by Long's system from Paradise Garage (see above), Despacio is made of seven 3.5 meter speaker stacks. The idea was to bring the experience of a hi-fi home system to a club— and play vinyl records exclusively.
The system was installed as the Manchester International Festival and toured to other events such as Sonar Barcelona.
What's special about the Despacio: it's 50,000 watts of power! The sound of the system has an incredible presence and clarity. The vocals feel like they're being sung to your ear. The look of the system itself is also gorgeous.
Let the Music Shine
The most legendary clubs pay careful attention to both the sound system and the treatment of the room. Each system is custom designed and tweaked regularly to sound perfect.
But the brand of the speakers is not a be-all-end-all. Good sound is about having high quality along the whole chain—from your high quality audio file to your speakers and all the machines and audio cables in between.
As David Mancuso famously said: "You don't want to hear the sound system, you want to hear the music!"
In other words your sound system has to be the best it can be—because that's when your music will truly shine.