Terry Weerasinghe has a unique vantage point on the music distribution industry and its relationship to DJs. He work at UK and Berlin.
Originally from the UK, Weerasinghe started working as record stores clerk before studying Business Management and Advertising. But after being drawn to the city's electronic music scene, Weerasinghe eventually relocated to Berlin.
As former head of Native Instrument's Traktor and previous marketing manager for Pioneer Pro DJ, Weerasinghe has seen first hand the changes in how DJs and producers play and distribute music.
Now, as Senior Vice President of Music, Marketing and Analytics, Weerasinghe oversees marketing and branding at Beatport.
Launched in 2004, Beatport was built on the idea of creating an online digital market for DJs and fans to purchase dance music. With the changes in both music consumption and the digital music market itself, Beatport has been an interesting case study in how a groundbreaking music startup has had to adapt to the new realities of the music industry, and how the future of dance music will be defined.
To mark the launch of Kami Records offering music distribution to Beatport, Weerasinghe took time out to discuss the importance of labels in electronic music, how Beatport fits in the current music distribution landscape and dance music in the age of streaming.
Tell us about Beatport's refocusing around its core mission to be the leading resource for purchasing dance music. What are the ways in which Beatport has made that mission a reality?
Before we entered this refocusing phase, it seemed there was a new idea every week that didn't focus on the core Beatport market: DJs. Some ideas were good, others were not as well considered. Now all Beatport's priorities have returned to how we serve our DJ customers.
The biggest change behind the scenes is making it easier to find the music. We undertook a comprehensive genre clean-up, moving over 1.5 million tracks to their correct categories.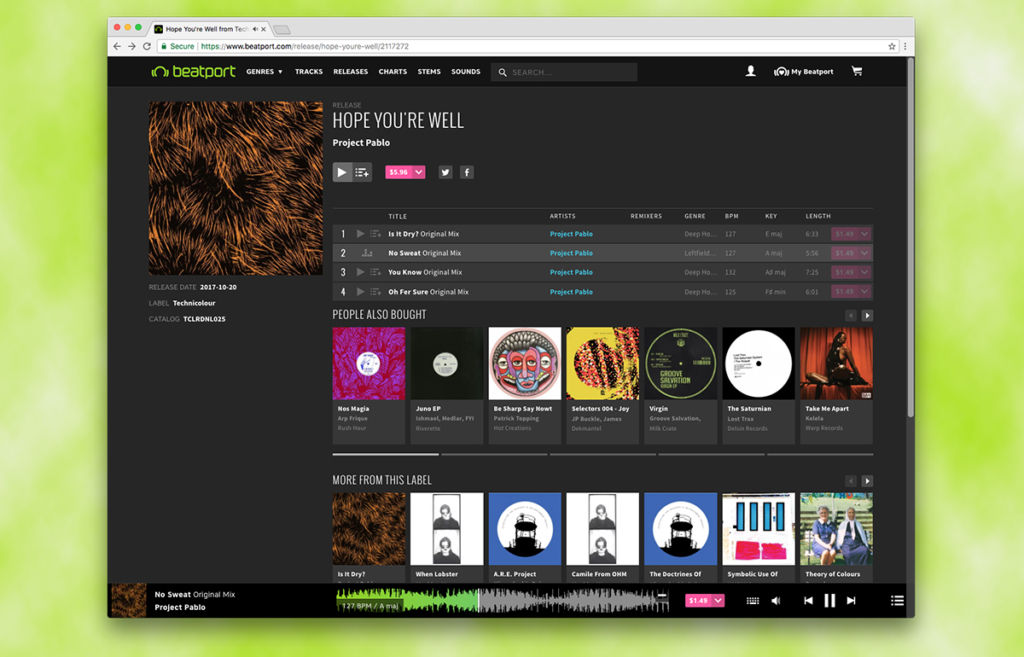 Our next move was to realign our bass genres: We now have Trap/Future Bass, Garage/Bassline/Grime and Leftfield Bass alongside Dubstep in the store. We created the new categories with many of the bass scene's biggest ambassadors including Run The Trap, UZ, OWSLA, DJ Q, Rinse FM, DJ Shiftee and Mad Decent.
We're undoubtedly late to the game introducing these genres, but we've worked hard behind the scenes to do it right.
Our mission is to get the right music to the right DJ, and we feel that we're accomplishing that better than ever now.
Music production has become a lot more accessible in recent years, a trend that's now moving into other areas like music distribution. How do you see that from Beatport's perspective?
Dance music follows a very particular model in which the label is still key. Because we're in the business of selling tracks, not songs, the labels act as an authority within whatever sound a customer is passionate about.
A label is a badge of quality, whether your tastes align with Drumcode or Ilian Tape. Releasing on as many good labels as possible is one of the best ways an artist can grow their profile, as different labels have different built-in fan bases.
In the face of streaming's growing popularity, DJs are one of the key groups who continue to purchase downloadable digital tracks. Do you think that DJing will ever move into streaming and why?
At some stage there is sure to be a technology evolution, but that change would have to start with one of the leading brands in the space. In the DJ world, those top influencers are Pioneer, Traktor and Serato, and a widespread change would then take years to establish.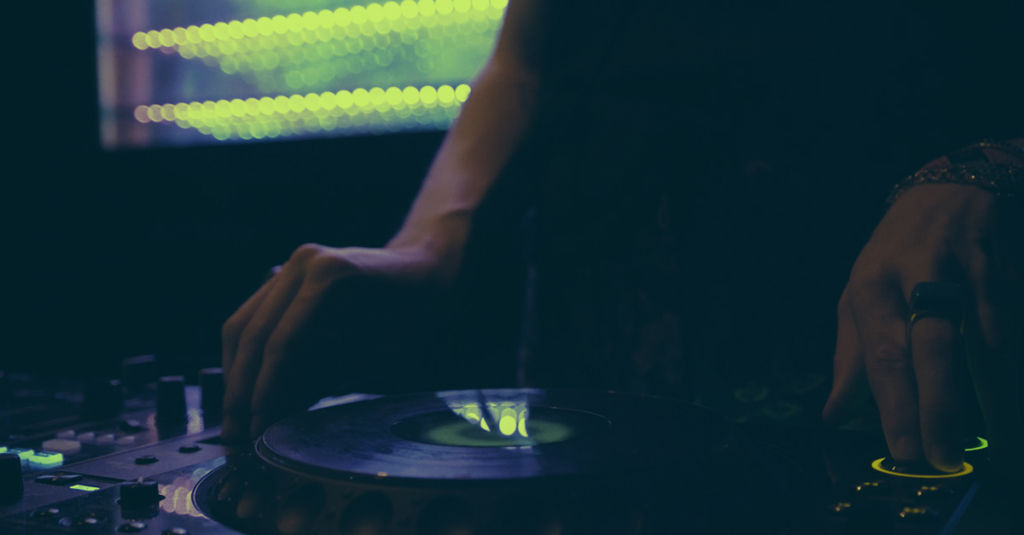 Back in 2002, Pioneer released its DMP-555, the first CDJ able to play MP3s from an SD card, while other models were still CD-only. We didn't see an immediate switch to digital when it was released, because it needed to become the worldwide industry standard.
When CDJ-2000 finally came out, the thumb drive revolution took around three years. A similar evolution in streaming would need to be led by those top hardware brands, so we're confident downloads are here for a while longer.
With your experience spearheading some of the world's most important DJ brands and products—Pioneer CDJ, Traktor and now Beatport—what are your thoughts on the evolution of music formats in DJ culture?
Music formats have actually been static for a while now. There's a common perception that digital means lower quality, but that's just not the case.
But it would of course be exciting to see a higher quality digital file than WAV or AIFF, now that storage capacities have grown and download times are speedier.
How does Beatport stay involved with independent labels, and how is it helping them remain profitable and visible?
Dance music is all about independent labels. 96% of Beatport's label revenue is paid to independents. Because it's not a song-based market, the majors aren't as interested in dominating as they are in other scenes.
We have a high level of independent labels operating on an even playing field. We curate around 25,000 tracks every week on Beatport from over 56,000 labels, so independent music will always be core to what we do.
How do the Beatport charts function in Beatport's ecosystem—are they curated, sales-driven or a mix of both and how can they help break an artist?
Beatport's charts (such as the Top 100 and genre Top Tens) are completely sales-driven, whereas the DJ charts are selected by the featured artist. Standout music is also regularly highlighted in charts by our expert curation team (for example, Best New Tracks).
Each week, the team selects from those 25,000 releases. 80% of the best-selling tracks on Beatport have appeared on our curation charts.
Beatport has been one of the contributing factors in the growth of artists from Skrillex, Zedd and Deadmau5 to more recent acts like CamelPhat, who've seen their profile grow with a strong run of Beatport hits this year.
If I started an independent electronic label today, how would I go about being represented on Beatport? What are you criteria for the partnerships you form?
Although labels might feel like a direct account with Beatport is the only way to get their foot in the door, it's really not the case. Nearly all successful labels you see on Beatport have proper distribution behind them. It's essential in this day and age.
Researching your distribution options is really the first step. Who are labels you respect being distributed by? Who offers the type of services you're looking for?
Distributors can handle many aspects beyond just getting your content to Beatport: They can also see that it's getting into the hands of tastemaker DJs via their promo platforms, ensuring you have YouTube and SoundCloud clips up, right through to mastering and full label management. Many offer comprehensive tailor-made packages to meet your needs.
How does the Beats In School competition function inside of the Beatport community and how is it helping independent artists shape their careers and tell their stories?
Beats In School is a true one-of-a-kind competition. It's the only DJ/producer contest where the winner is paired up with one of the top labels in the world.
Each of the labels taking part in Beats In School — Circus Recordings, Anjunabeats, Hospital Records and Dirtybird — made Mixmag's Top 50 Labels of the Decade poll, with Dirtybird named the No. 1. So it really means something that experts from each label will work with the winner to help them make the best music they can.
We're also working with the Association for Electronic Music (AFEM) to give the winner access to the most knowledgeable people in the industry. You also get support from Beatport, training and gear from Point Blank Music School and our hardware partners, coverage in Future Music and Computer Music and a whole lot more.
It really is an all-round package to launch your career.
Is it still true that you own 6,000 vinyl records? What is your take on the craze for vinyl and how it affects or interacts with the digital music market?
I see it as totally harmonious with the digital music market. Once you're a vinyl collector, you always will be.
Vinyl might not be the most practical format for DJing, but I've been a record collector since before I was 10. Vinyl will always have a place in my heart, from the sound to the aesthetics of it, and I add to my collection every week.
The vinyl craze has people really invested in dance music in ways that they haven't for years. For me, it's totally complementary to what we do at Beatport.