The role of labels as tastemakers in music has become crucial. With the amount of releases coming out, they're the ones who can cut through the noise.
Andrew Thomson has a lot to say about it. And he's well positioned to do so. As a DJ, promoter and head of the electronic label Huntleys+Palmers, pushing that conversation every day
For a city where summer is people's 'favourite day of the year,' Glasgow has a surprisingly vibrant music scene. The Huntleys+Palmers imprint is undoubtedly one of  the key players.
From his cloudy Glasgow and my snowy Montreal, we went back and forth about his approach to running a label, the role of tastemakers for emerging artists, and the Scottish scene.
How did Huntleys+Palmers start?
H+P started back in 2007 to promote the artists, DJ's and music that I loved in my hometown of Glasgow. Over the years I've continued to do that via promoting parties, releasing records, hosting mixes and any other way possible.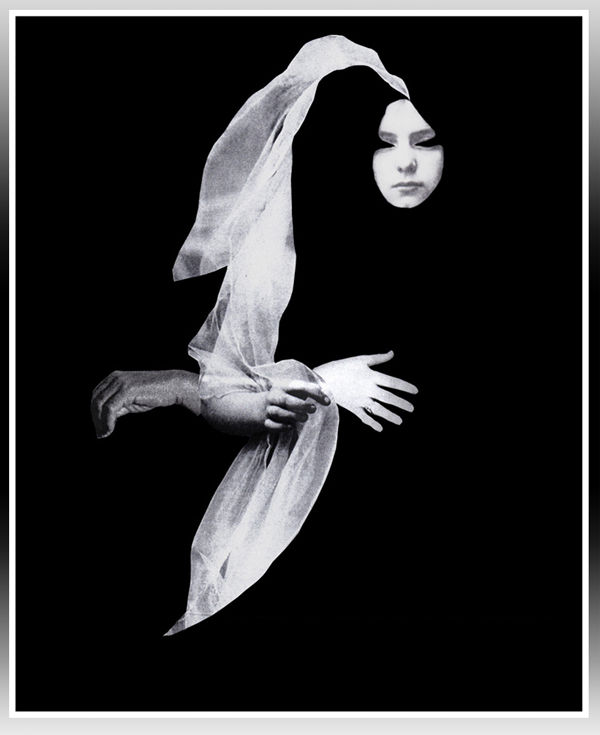 How do you find and select artists to release on your label?
I like to think that the music finds me—either through personal connections or the odd demo. Until now, I've only been interested in working with new artists and have typically avoided working with already established/released artists, which is a longer way of working, but I find it more exciting and rewarding in the long run.
I check everything I get sent—which seems to increase week by week —but there's inevitably only the odd nugget every now and again which catches my attention and provokes that excitement you get from hearing something special for the first time. That being said, I have started to commission remixes from a lot of my favourite artists for the first time and I'll be working with a few of my musical heroes in the not too distant future.
What are some current technological challenges you face as an independent record label?
I think getting heard above the noise is becoming an increasingly big factor. The democratization of technology has enabled everyone and anyone to make and release music from anywhere, but there's only really a few influential media outlets to cater for an increasing demand. So getting onto the radar of listeners will continue to be a challenge for new artists. We've been hearing a lot about the 'echo chamber' effect  social media is having on politics recently and I think the same applies to music.
Perhaps as a coping mechanism to cut through the exhausting amount of releases, mixes, recordings, podcasts, radio shows, video streams, etc, we turn to familiar platforms as a reliable way to inform ourselves, but it would be impossible for them to cover the amount of quality music getting released on a weekly basis. I think this partly explains the rising popularity in vinyl again—you can go to a shop with a reasonable degree of confidence that you'll find something for you. But that industry is also struggling to cope with the glut of music choking up pressing plants.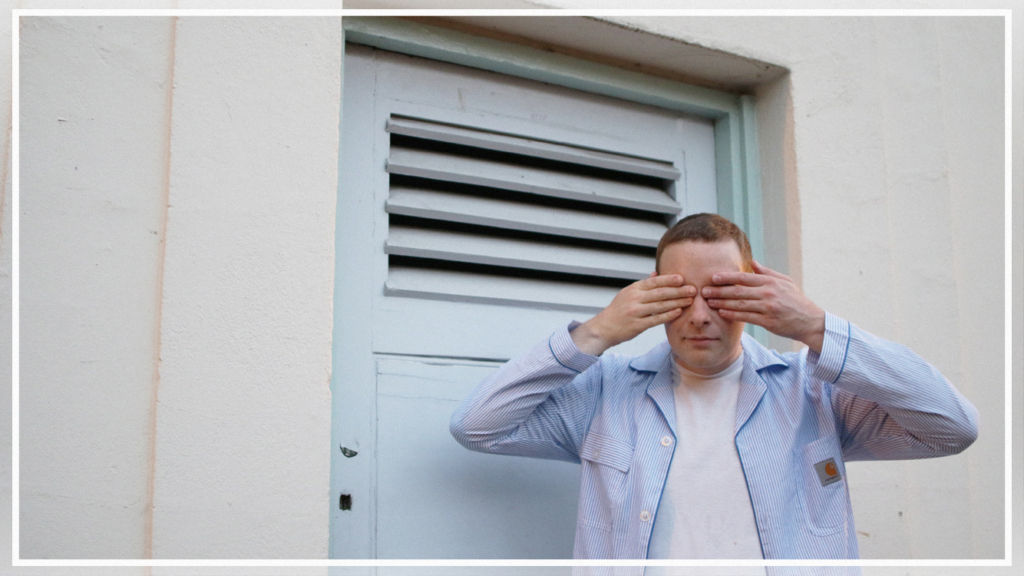 Maybe this was also the case pre-internet, as there would have only been print and radio, but there would have been less access to studio technology, so it feels like it will become more difficult for new artists and labels starting out now. These compilations are a good example of how much great music is out there on people's hard drives with a low likelihood to ever emerge from beneath the surface and connect with the audience it deserves.
So yeah, I think technology is a bit of a blessing and a curse, but it's here to stay and I'm confident there will be some savvy pieces of ingenuity to emerge along the way and help artists get recognized. I think that's where the importance of strong tastemakers like DJ's, promoters, and labels will play an even greater role, as they provide trust and quality.
As a label, are you aiming for a recognizable 'Huntleys + Palmers sound' or more of an eclectic approach to what you release?
I think the more music I release the easier it will be to grasp what to expect from the musical output. As a music lover first and foremost, I like all kinds of music and now that I run a label, why should it not reflect my tastes? In recent years I've been DJ'ing a lot more and I think that helps contextualise where the label sits in the bigger picture. From that point of view, I think I've managed to develop a sound—which is still very broad, but makes connections between different styles.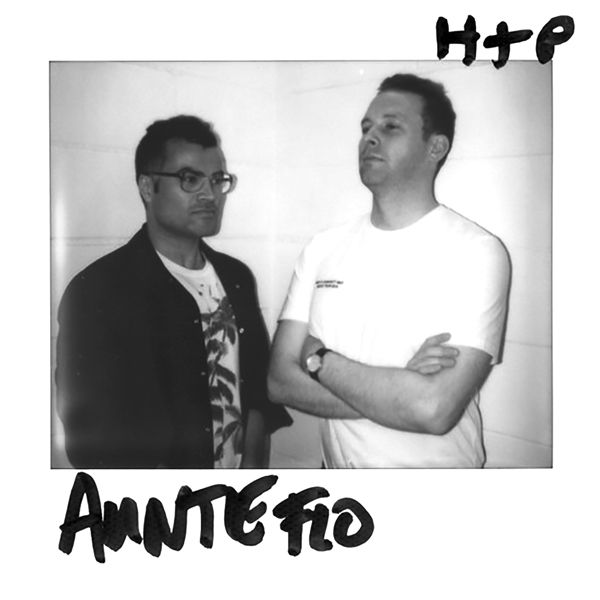 That being said, I've just started a new label called 'BELTERS', which will have more of a considered policy to the output—catering for house and techno mainly—with 'Highlife' covering the 'international' sounds and H+P becoming more of a bespoke label for special projects, albums, etc. This will also allow more music to be released over the 3 labels—which is something I'm not short of.
There's some very interesting electronic music coming out of Scotland recently. How would you describe the scene there, specifically in Glasgow where you are based?
The scene is very strong for a city of its size—with only 600,000 people here, there's a lot going on all the time and people are forced to work together and collaborate more than they might in bigger places.
I'm sure the bad weather—my favourite description being 'summer is my favourite day of the year'—plays its role in getting things done artistically. Musically speaking the city has had a strong house and techno scene from way back when, with the Rubadub and Slam guys having strong ties to Detroit.
I'd say after that, Optimo and Numbers have been the next big influences and exports in the city, resulting in a whole new young team which have a very open mind to what they can expect to hear in a club.
You've released several Latin American artists—like DJs Pareja, Alejandro Paz, Mamacita, Carisma–what is the Glasgow–Chile/Argentina connection?
I guess the internet is the short answer, the world has gotten much smaller as a result of it. The Cómeme label was a big influence behind starting the Highlife party and working with Auntie Flo to set up the H+P / Highlife labels.
So as a promoter I have booked all of the aforementioned acts at parties in the UK and became friends with them. During this time, we shared music between each other and they have resulted in the releases in question. Hopefully I'll get out to visit them myself next year to complete the circle.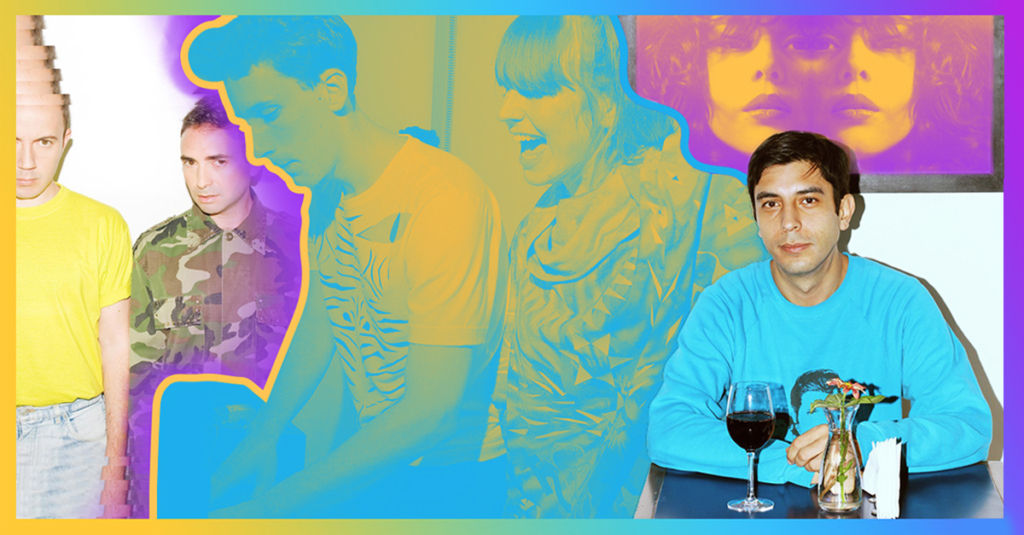 For your latest compilation Clyde Built 2.0 Compilation, you feature mostly unsigned artists from the local Glasgow scene. What role does your label have for emerging artists?
I've always been interested in discovering new music and as a promoter, this was reflected in bringing new artists to Glasgow for the first time. When starting the label, I didn't see the point in working with artists who were already making a name for themselves and preferred to have something different to offer, so the label has continued in a similar fashion and has always championed new artists—releasing debut records and booking shows to help the likes of SOPHIE, Auntie Flo, Mehmet Aslan, Hi & Saberhägen, make their first waves in music.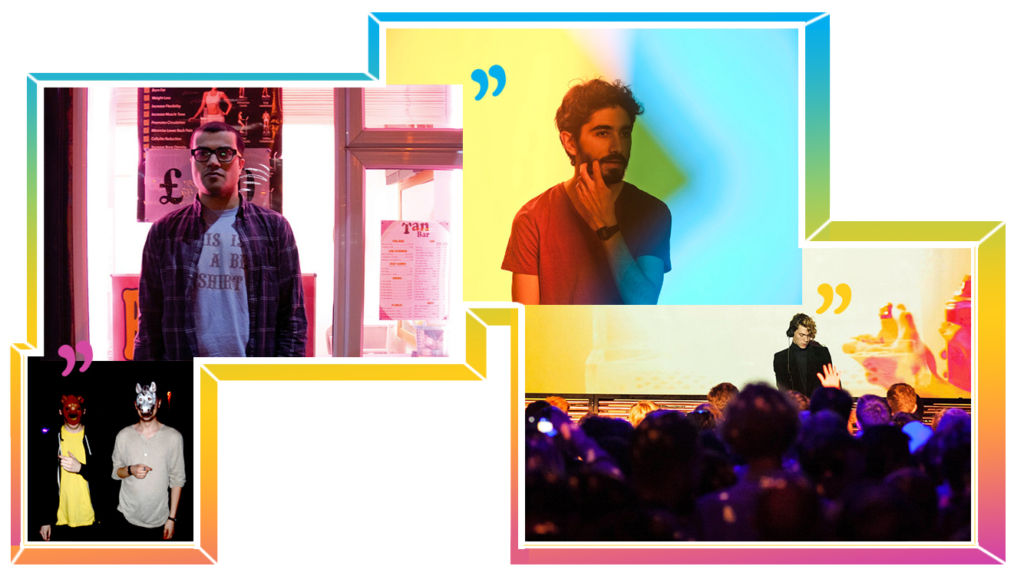 The idea for the compilation had been developing since I moved back to Glasgow and reconnected with the scene a couple of years ago. I was beginning to get introduced to more and more great music from local artists and wasn't sure how best to present it without overlooking anyone.
We then hosted a Boiler Room session in the city earlier this year and I used this opportunity to showcase as much of Glasgow's underground talent as possible, using their massive platform. The response was so rewarding from artists and listeners alike, that I was keen to do another one. I still have a list of other artists I'd like to include on another comp, so I reckon this will become a longer term project—maybe doing two a year for the foreseeable future.
You also used Kami Records to master the compilation. How does Kami Records help record labels like yours?
Having used so many tracks for a free compilation, it would have been impossible to go through more traditional forms of mastering, where speed and cost efficiency were so important. I'd previously used Kami Records to master mixes and was pleased with the results, so it was great to use it again in this instance. It was useful to have options for the artist if they weren't sure about the quality, which isn't always cost/time effective when going through an engineer.
Thanks for sharing a mix with us! What can you tell us about the music in it?
This was recorded during a fun night playing with Lena Willikens at Glasgow's CCA back in July. We took it in turns to play over the course of 5 hours—I opened the night (which can be heard here). Listening back again now, there's a bunch of my favourite records from the year by the likes of Genesis Breyer P-Orridge, Mark Seven, DJ Sotofett, Voiski and the amazing Sky Girl compilation, so it felt fitting to put it out as a short 'best of year' type thing.