There is no shortage of talented music creators in Montreal. Aïsha Cariotte Vertus aka GAYANCE is one of them.She's heavily involved as a DJ, A&R.
If you ask about Quebec hip hop, her name is never far behind. Her documentary about the PIU PIU scene has become a classic. She recently became the music programmer at Arcade Fire's new bar, Ti Agrikol.
Aisha and I have DJed together countless times. What always struck me was her upbeat mixing and artful selections. A GAYANCE  mix is a flavourful voyage through hip hop, soul, bossa nova —even Haitian voodoo music.
I invited her to take part in a recent Kami Records session at Never Apart. She brought her contagious laugh and a bag full of records. As she dropped the needle on a Gal Costa 12", the room became a warm oasis sheltered from the wintery outdoors.
We grabbed some hot chocolate afterwards to talk about her DJ practice, record digging and her involvement in the Montreal beat scene…
Where and when did you start DJing? How did you learn to do it?
I started in August 2012. I'm quite new in the field but I've always digged for music online and on vinyl. I learned DJing by myself with Traktor on iPad. At first it was for fun—and still is. Then, I upgraded with a Traktor Z1 controller and taught myself how to DJ with vinyl.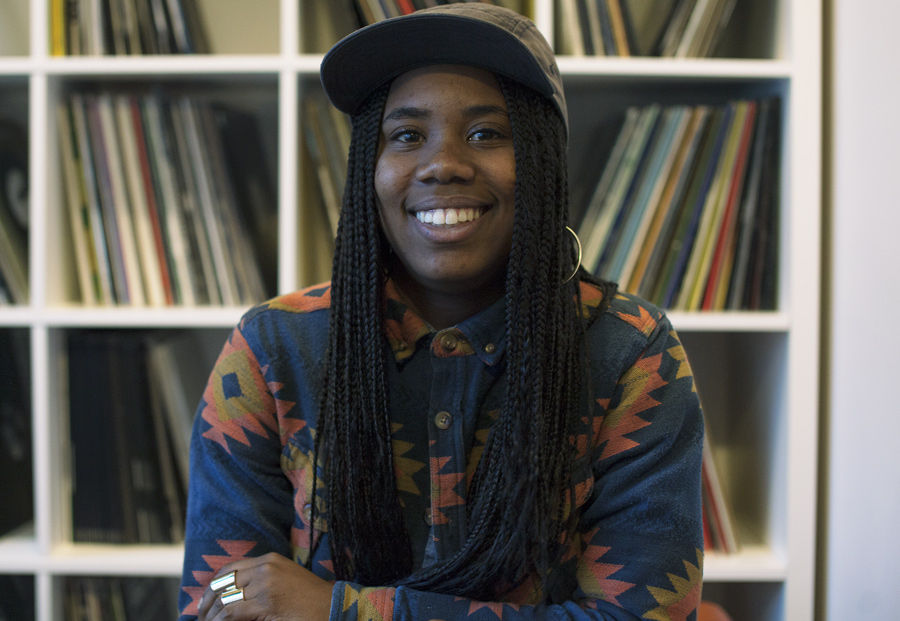 What musical communities do you belong to in Montreal and what do they bring you?
I did a documentary about the 'PIU PIU' community in Montreal and it's what a lot of people associate me with. I always had faith in those guys, and look at them now! In the past 3 years I haven't been so active in that community but, SevDee— the founder of ARTBEAT Montreal—says I'm the ambassador of Montreal beatmakers! I promote them everywhere I am in the world. It brought me to where I am now.
I also play a lot with other female DJs and I think it's awesome and inspiring. We can finally play some tunes and talk about similar realities in the so-called music industry.
What does record digging look like for you?
I feel like Indiana Jones but, with more romance! When I go to a record shop I don't really know what to look for. But with the knowledge and references I have, I get to discover new music. Sometimes I find 'the love of my life'—that record that I didn't know was the one for me. I like to see what's on Discogs and make a wantlist, but I find it so romantic to find a record in a bin when you don't plan it with an online order, y'know ? It's like the Tinder for records!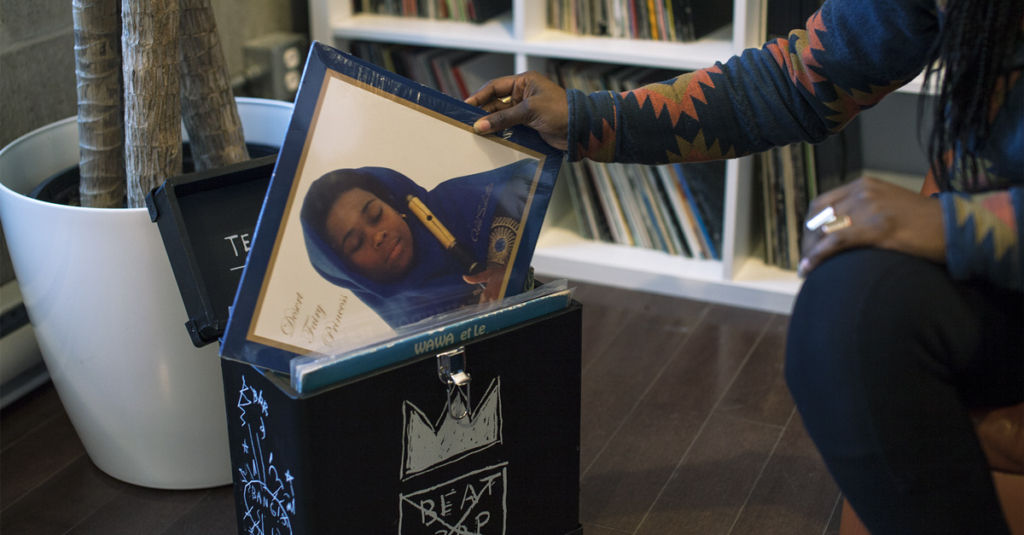 I love to travel, that's my passion. Most of my trips were music driven. I love to look for records in a different city. You get to listen to the music people used to blast in the past. As much as you get the 'socio-musico-anthropological' angle. Vinyls could be my close friends or a lover. I remember where I met them for the first time and their old smell. Some of them go out more with me. Others stay home for more intimate moments. A lot of them heal me.
You also do a lot of work as an A&R, music programmer and music writer. Who do you work with? How do you choose artists you work with?
I love what I do because I do it with dedication. Artists with whom I work with are people that I have faith in. Most of the time, I'm a low-key fangirl of their music! I have a special relationship with them. I feel like it's important to get to know each other and gain a certain trust. If you work hard and have a vision—I'm hyped to work with you as an artist. Then, I always say "timeless music comes first". All the people I work with (Media, Publishers, Artists, Venues, etc.) have that same vision of music—and that's the main thing.
How do you put together a DJ set when you prepare for a gig?
It's very different. It depends if it's a digital or a vinyl set. For vinyls, I choose 3-5 records then I build with that. It's always about telling a story or getting people in a special mood.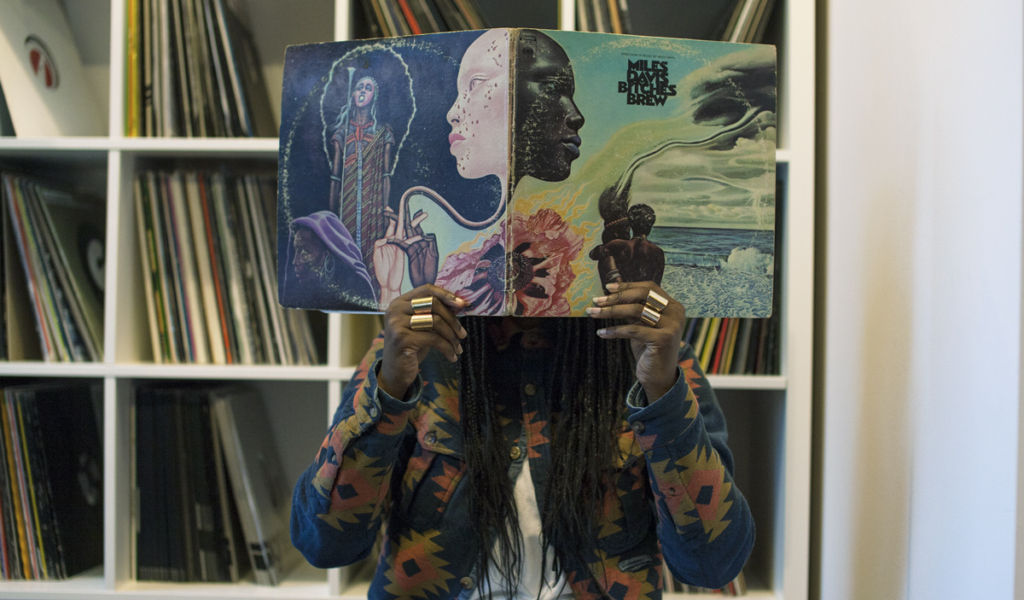 You also have a show on the local online radio, n10.as. How is a radio show different from DJing at other places?
I fell in love with radio two and a half years ago. I have a show called "WITCHES BREW" on n10.as radio every month. You can play whatever without feeling anxious about building a dancefloor. If I feel like talking about my personal experience through music, it's the place to do it. n10.as is like a little sanctuary. We are all music lovers from different backgrounds that merge together to build an amazing online radio—and it's 100% local.
I want to talk about your approach to technology in music. Name three kinds of technologies that you use and explain how do they help you in your process.
I use Rekordbox to prepare for my digital sets. I like when everything is in order. Having all my playlist converted and analyzed is simply amazing! I prefer to play on CDJs than Traktor. I also have a "BPM tap" app in my iPhone. When I prepare my vinyls set and I want to be tight—this is the way to go. And of course I'm always on Discogs for my personal use or for work.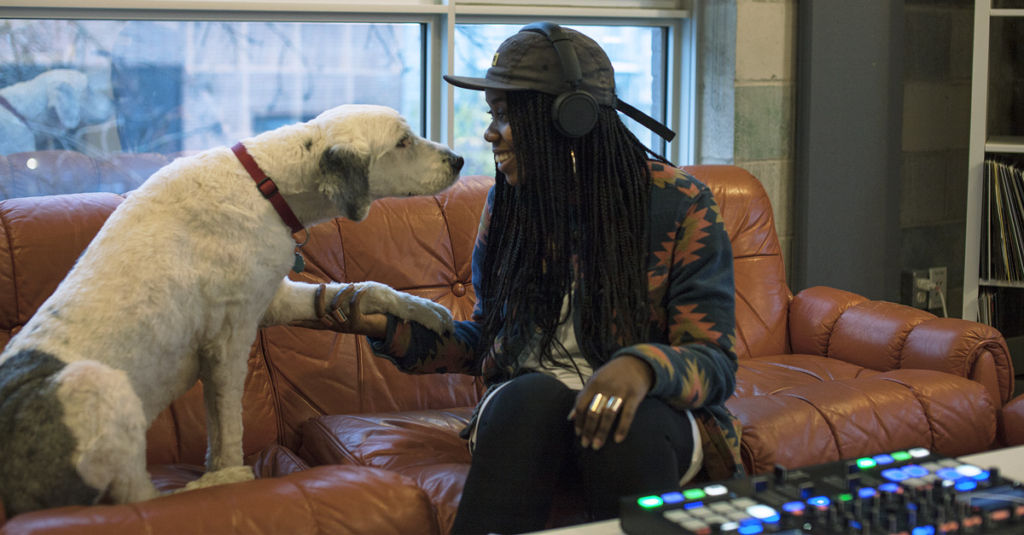 What is your dream DJ gig?
I love playing outdoor. A DJ set in front of my close friends with a beautiful landscape in Brazil… and on a lineup similar to Worldwide Fest or Dimension Fest with the Afro Punk crowd—that's the dream! Having a residency at BBC Radio 1 or Beats 1 would be amazing too.